Life Mastery Personal Assessment
The assessment is a cornerstone of the Life Mastery program.
Without knowing where you are beginning it is hard to figure out where you are going.
We've put in many hours to bring you the best assessment that we can to help you figure out your true strengths and weaknesses. Hit that download button get started on your path to Life Mastery!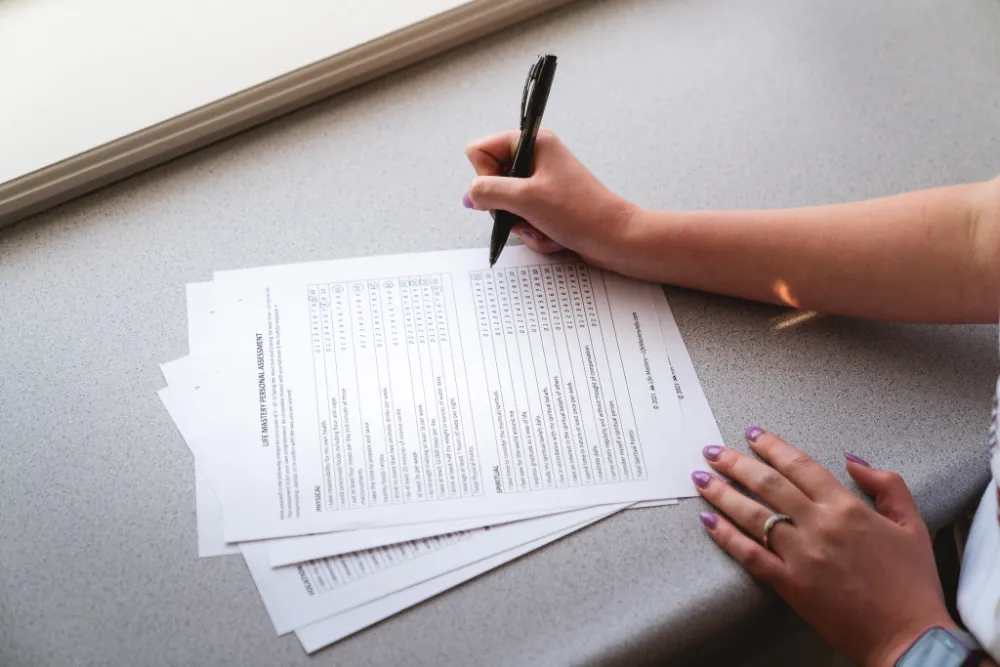 Why is the Life Mastery Assessment Is Important?
There are a number of reasons that I am grateful for cell phones, but one of the biggest is that I get lost easily, which is a gentle assessment of my problem. I have lived in the same city for over forty years, and I still find myself lost and reaching for my cell phone for help. The problem isn't that I don't know where I want to go. The problem is that I don't know where I am. Once I figure out where I am I can find my way.
It is very difficult to successfully arrive at a destination if you are not clear about where you are when you start. The first step in establishing a program of personal progress is to take an assessment of your life. An honest assessment of your current condition will give you a clearer picture of where you are and the reality of what you are doing, as opposed to what you think you are doing. Richard P. Feynman said, "The first principle is that you must not fool yourself and you are the easiest person to fool." You cannot successfully move forward until you see clearly where you are.
Life Mastery offers an assessment tool that can get you started. Here are a few tips on how to get the most out of the Life Mastery Assessment:
Take time to seriously reflect on each question.
It is easy to fool yourself so be as objective as you can.
There is no need to share your assessment with anyone, but you might ask a few people who are close to you how they think you are doing in certain areas, and how you might improve.
After you answer the questions plot them on the wheel graph at the end of the assessment.
Be more concerned how round your wheel is rather than how big. The "flat tire" areas will indicate where more work needs to be done.
Life is always in flux, and perfect balance impossible, but avoid the condition Jim Rohn was referring to when he said, "Life without balance can cost you your relationships. Life without balance can cost you your health. Life without balance can cost you your spirituality. Life without balance can cost you your wealth and your happiness. So find things to motivate you from all areas of life. Your success depends on it."
Enter your name and email and we will take you to your Life Mastery Personal Assessment instant download!